My Music...
To avoid any misunderstandings - I'm not a hipster who tries to announce that he listen to some alternative music.
Most of You reading this probably know such famous artists like Pink Floyd, Metallica, Queen, Bob Marley, 2-Pac, GooGoo Dolls or Coldplay. I'm not going to write about Them, as it's not necessairy to explain why I like Their music. They are great, and that's it.
My "favourites list" is much longer and probably similar to most of Yours. I like to listen almost each kind of music.
On this page I would like to focus on some local, less known artists, that I was given to discover and I think You could be also glad to listen to.
So let me entertain You for a moment with short stories about those sometimes very original artists...



First of all :

Don'tPanic!


Yes. It's not a request, but name of a band. Don't Panic is polish band, from Jelenia Góra and Kamienna Góra on Lower Silesia.
Don't Panic's music can be described as noisy, heavy metal with artistic soul.



Band's music turnes around serious social problems of the modern world. Artists are young people, who want to do something for others and for themselves. I can say so, b'cause all the best of their music I heard in the garrage. Band members like to play with sounds, caress their ears with sublime tunes. Sometimes lyrics are very explicit, but it's metal music, which I think because of it's very dynamic and dark nature, is attracted with most of human-invented swearwords.
For more informations please check Don't Panic's profiles on:









Coma.


Polish band Coma was formed in Łódź. Coma plays generaly rock or hard rock, although I like to name it 'hard singed poetry'.



Music is not monotonous, there's a lot of action changes. But the best of all are the lyrics. Most of Coma's songs are very decadent. Listener can almost feel the pain, fear and sadness that come's out from artist heart. I have discovered Coma in one of break-even points of my life, and I think it was good moment to meet this music. it helped me to better understand my internal "I".

What can be interesting for people who can't speak polish - One of band's albums "Hipertrofia" has it's english equivalent "Excess", It can give You some better view on this Art, but please remember that in my opinion it's a little bit worse than origine.
If You are insterested in Coma's art -
check their profiles on: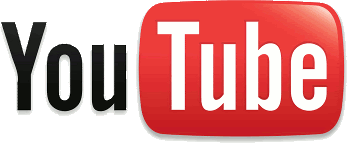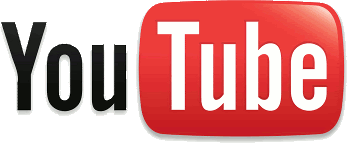 Trooper.
Romanian band from Bucureşti (Romania). Formed in 1995. Well known in their country from playing heavy metal and hard rock.

I first met Trooper on summer "Stufstock" festival in Vama Veche (Romania) in 2009. Atmosfere on Their concert was marvelous, it was first time when I was on such fun and spontanous concert. Knowing only 3 or 4 romanian words, I didn't understand songs, but there was such big level of emotion coming ot from the music, that I felt like home.
Band takes inspiration from different directions, but very vsible is influence of Iron Maiden music. Probably it have some connection with very big scale of voice of vocalist - Alin "Coiot" Dincă (where "coiot" means of course "coyote" - You will hear, You will know).
What is very nice from the band's side - You can find almost all of their music on band's webside (click logo above).



Another very important point on polish map of great musicians: Harlem from Olsztyn (Warminsko-Mazurskie).

3 words can describe this music: Summer, Freedom, Happiness.
Harlem was founded in 1993. From this time band recorded 5 CD's and few singles. Harlem's music should be placed somwhere between blues and rock. Due to it's character from the beginning I associate this music with long-distance car journeys. Maybe because of that Harlem is popular in Truckers and Bikers circle. In fact with every longer road-trip I have to have a compilation of favourite songs with me. When I drive through country roads and listen to "Kora", "Niepokorny", "Paradise night" or "Ye ye", I feel like I was on vacations (even if I wasn't), without any troubles on my mind (even if I've have a lot)...
One of Harlem's best known songs "Nie byłem nigdy w Kaliforni" ("I've never been to California"), is polish version of Lynyrd Skynyrd's "Sweet Home Alabama". Some say that it's informal hymn of polish bikers.
At the end I would like to highlight one of songs "Czekajac na miłość", which was sung by guitarist - Dżawor (Javor).

What is really interesting band is not very popular. Listening to their music can show that it is the higher level of art, and buying one of their CD's from second hand for reasonable price is almost impossible. More - they're promoted by EMI, they play with very known musicians... How come?

To better know the band please visit their webside (click logo above), check their profile on myspace (what's interesting - this profile is actual), or join their best fans on one of very intense concerts somewhere in Poland.



Matisyahu
Originaly -
Matthew Paul Miller
- American musician, vocalist, raper and beatboxer. In my opinion one of most extraordinary musicians I was given to listen to.

Artist's career started on 2004, when CD "Shake Off the Dust...Arise" was issued. Widely known, charismatic 2006 live album "Live at Stubb's" with new version of song "King without a Crown" gave Matisyahu great group of fans.
Artist music is a bunch of reggae, rap, beatboxing and alternative rock. A lot of songs can be considered as a prayer. When You add to this fact that for a long time characteristic appearance (long beard, payot, kippah,etc) was an identification sign of the artist, You wil agree that "hasidic reggae" is good name for Matisyahu's music.

What is really important -artist doesn't stand in one place, his music is evolving. One of great milestones of this evolution is "Spark Seeker" album. What was a big supprise for me - Matisyahu shaved his beard, coloured his hair into blond. But what is most important - new CD is great.

If I was able to make You curious about his cool hasid from Pennsylvania, don't hesitate to visit his website (click logo above), or his profile on one of portals below: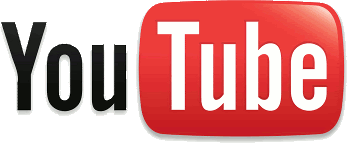 Coma
(Romania)
Searching Trooper's lurics accidentaly I have found webside www.versuri.ro
were all of them were avialable. Don't know why, i thought "I wonder if people in Romania know our (Polish) band Coma"... I checked and "ooh - they do!".
I was wrong, but that way I went to YouTube to find "Un semn" - and I was amazed.



Coma plays generaly metal and rock, but that's only main part of the music. Listening "un semn" or acoustic version of "
cântă
-mi
povestea" you will find real power of the band. It's not a big deal to make noise, it's hard to write a song, which sounds good when sung silently.
Of course there's language barrier for me, but working hard I managed to understand the lyrics (more or less). If You have enough time and patience, try to do it also. It's great fun, and in the end You'll recieve a reward - great poem with great melody.
To manage this check Coma's profiles in 1-, 2- and 3-click below: